Setting up Zendesk departments can help you organize and manage customer inquiries and support requests more effectively. Here are the steps you can follow to set up Zendesk departments: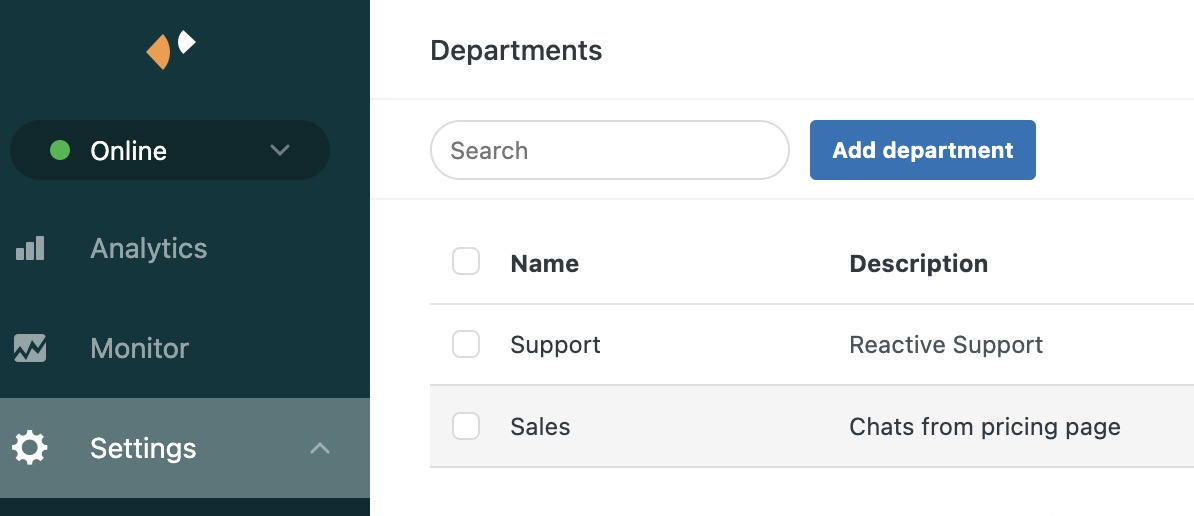 Step1. Determine your department structure:
Before setting up your departments in Zendesk, determine the structure that best fits your organization's needs. Consider factors such as the size of your team, the types of inquiries you receive, and your company's overall support strategy.

Step2. Create departments:
Once you have determined your department structure, create departments in Zendesk that reflect your organization's needs. You can create departments based on product, geography, customer segment, or any other criteria that makes sense for your business.

Step3. Set up department access:
Define which team members have access to each department. You can assign department access based on roles or individual team members.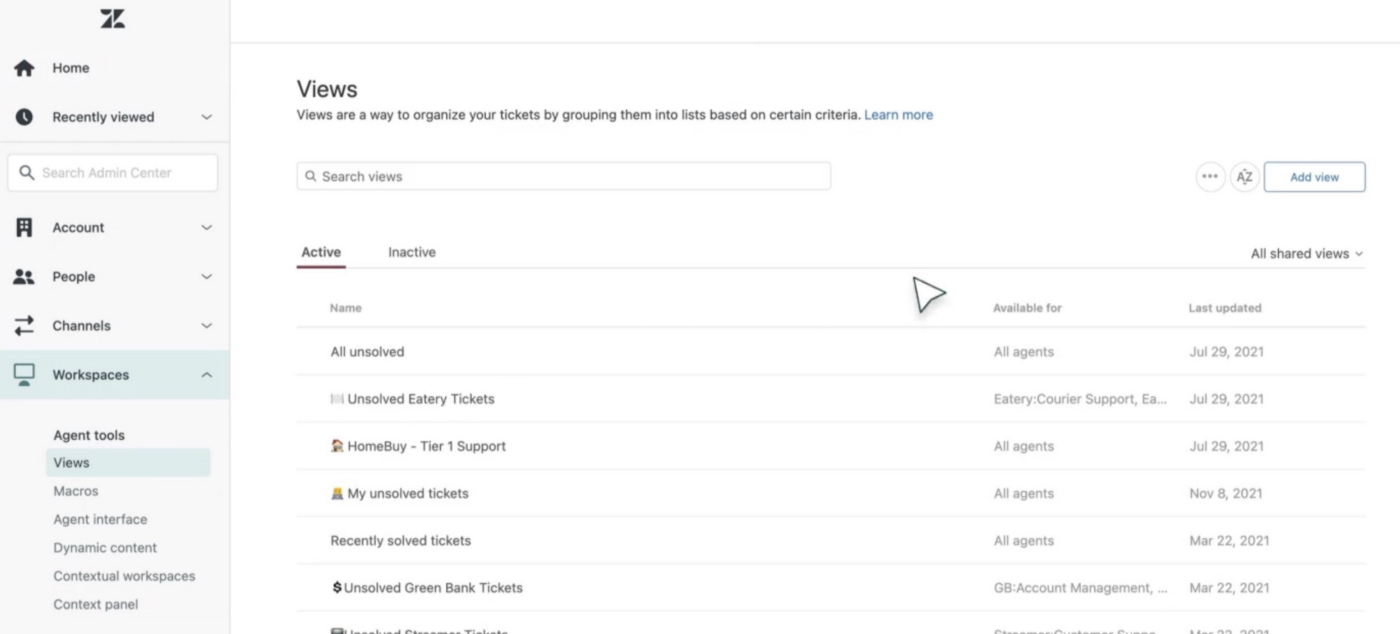 Step4. Configure department views:
In general, add views in zendesk is described in this document.
Configure the views for each department, so that agents can see the tickets that they are responsible for handling. This can help ensure that each department has the necessary visibility and oversight. More info is here
This article describe how to create shared views for agents

Step5. Customize department workflows:
Customize workflows for each department based on your organization's processes and requirements. For example, you may want to set up different SLAs or escalation rules for different departments. About Zendesk workflow you can follow this article .
Step6. Test and refine:
Test your Zendesk department setup to ensure that it is working effectively. Refine your setup as needed based on feedback from team members and customers.
By following these steps, you can set up Zendesk departments that help you organize and manage customer inquiries and support requests more effectively. With the right department structure, access, views, workflows, and testing, you can provide a better customer experience and improve overall support efficiency.